How to Stay in Your Home While You Age: 6 Key Steps

How to Stay in Your Home While You Age: 6 Key Steps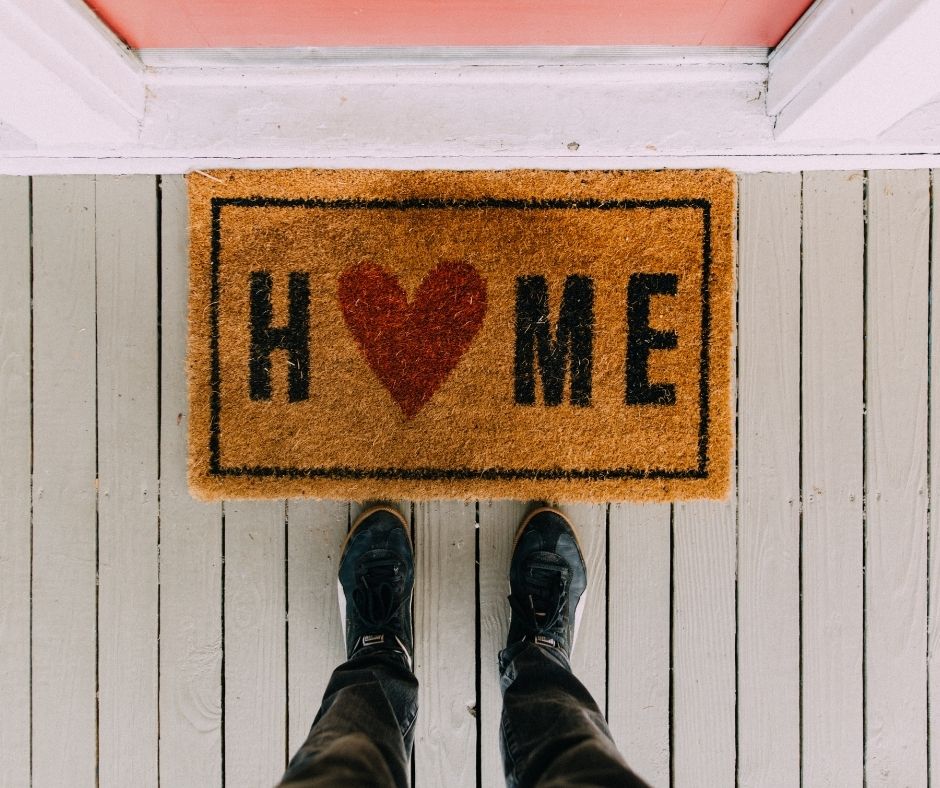 It has never been easier to stay in your home as you age safely and comfortably. However, successfully aging in place takes thought, planning, and some hard work. If your goal is to stay in your home long-term, it's important to take action before a major life event or health challenge. According to one study, over 90% of seniors 65 and older reported wanting to stay in their home as they age.
However, in order to reach that goal, most people will have to do a little more than simply state that fact.
How to Stay in Your Home
As stated above, it has never been easier to age at home. But you need a plan long before it is put into action. This means starting your planning process while you are younger and healthy. If you are thinking that you don't yet need care, that is the perfect time to start preparing. You need to plan your home for your future, not your present. This is mainly due to the fact that homes are not built for older individuals. Often, an older person might have difficulty navigating the stairs or even should avoid them. It might be necessary to widen doorways to accommodate wheelchairs, walkers, or other mobility aids. Cabinets and counters might need to be lowered, as well as doorknobs being replaced with handles. The list goes on. Preparing comes in six key steps, however, it is up to you to weigh the costs against the benefits. Though moving to an assisted living community comes with great expense, even staying in your mortgage-free home has costs associated. From maintenance to taxes, there will be upgrades needed to remain in place.
6 Key Steps to Staying in Your Home
Plan to Keep Social Connections
More and more research finds that one of the most important aspects to aging in place is maintaining social connections. Social isolation is a major problem for older Americans and can even affect overall health. Some research states that aging in isolation is as physically detrimental as smoking. This is because a lack of social interactions can lead to depression and loneliness.
If you're looking to age in place, you must make a plan for maintaining your social contacts. You must keep in mind that your mobility and ability to drive may change over time. Consider your friends and family that live close by. Will they remain there? Will you be able to establish new relationships if they do not?
Prepare Your Home
As we've discussed here, preparing your home involves several key factors:
Planning for assistance with home maintenance
Making your home accessible
Knowing how you will be getting your meals
Ensuring you have access to your health care provider
Use the Technology Available
Technology is a huge recent change to the aging at-home game, and it's on track to become even more important in the future. A wide range of new devices can make it easier, and even safer, for individuals to age in place. Someone who is serious about staying at home should consider staying familiar with the latest developments in available technology.
Know Your Care Network
Who will help you to age in your home? Being able to get around on your own might be something you take for granted in the future. Not to mention navigating the complicated medical system should you encounter a health challenge.
One way to mitigate the issue is by utilizing a Care Coordinator to help you navigate your future care.
Planning the Transition
If you plan to stay in your home long-term, there will come a point when help is required. Whether it's for cleaning or preparing meals, there are tasks that will become difficult for you to perform on a daily basis. You must decide whether to hire help with these tasks. Assess the availability of the services in your area and how much they will cost. Hiring services to help you maintain your regular lifestyle can be an alternative to moving to a senior community.
Review and Update
It is vital to the success of any long-term plan to review and update it on a regular basis. Your health will change, your home may change, and the services available to you change. You and your family should review your options regularly to assess whether aging in place remains the best solution.
With all the senior living options today, researching each of them can be exhausting. To help, we have created your FREE Your Options for Future Care to get you started.
Confident Living is a continuing care at home membership program, focused on helping you remain active and independent as you age in your own home. We serve the greater Cincinnati area. For more information, contact us online or call (513) 719-3522.