Devices to Make Life Easier

Devices to Make Life Easier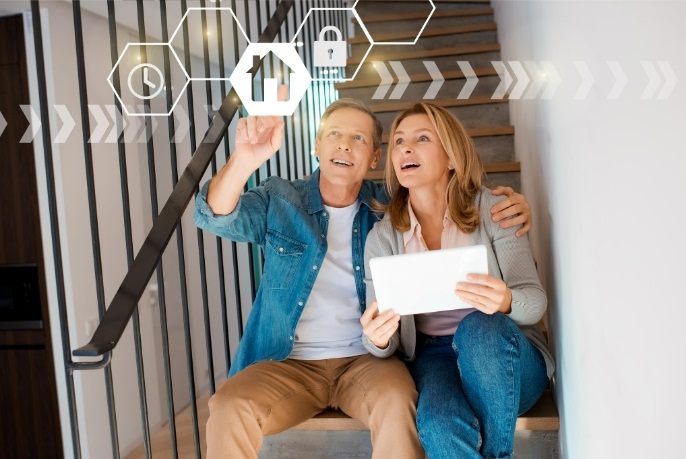 We are in the time of advancing technology, so why not use it? These devices can help make your life easier. You can age "smarter" in your home with these small pieces of technology.
4 Devices that Make Life Easier
1. Trackers
Do you find yourself misplacing your keys, purse or other items? These days, with electronic trackers you can easily locate your misplaced object.
With Tile, you can hook a Tile key chain onto your key fob or place a sticker on the back of your tablet which makes your phone ring when you tap the button.
While Tile utilizes Bluetooth, SmartThings uses GPS location services to receive a real-time location of the device. All of this advanced technology will help you keep track of easy to lose items.
Here are two tracker systems to check out:
2. Smart Plugs
Smart plugs plug into your electrical outlets where you have lamps or appliances. They allow you to connect your plugs to an app such as Kasa or SmartThings.
These apps let you:
Schedule the outlet usage
Set times for lamps or appliances to turn on and off
Monitor energy usage
If you have Google Assistant or Amazon's Alexa in your house, you can link the smart plugs to those devices. For example, this will let you voice-activate a light turning on in the living room or bedroom.
Two smart plug systems we like:
3. Streaming Stick
If your TV isn't a "Smart TV" consider a streaming stick rather than spending $300+ on a new TV. Streaming sticks plug into the HDMI port of your TV.
They give you access to apps such as Netflix, Hulu, SlingTV, YouTube, CBS All Access, and many more. You can customize your apps on the streaming stick and pick ones to download that you use most.
These are four of the most popular streaming sticks:
4. Rollout Cabinets
On your next home improvement project, consider installing rollout or pull-down cabinet drawers to your kitchen. For those hard to reach places, these devices make it easier to access your kitchen utensils. They also add a safety feature for aging in place.
Here are two kitchen products to improve your access to items, and keep you independent.
Confident Living is a continuing care at home membership program, focused on helping you remain active and independent as you age in your own home. We serve the greater Cincinnati area. For more information, contact us online or call (513) 719-3522.