New Hobbies Born from Old Favorites

New Hobbies Born from Old Favorites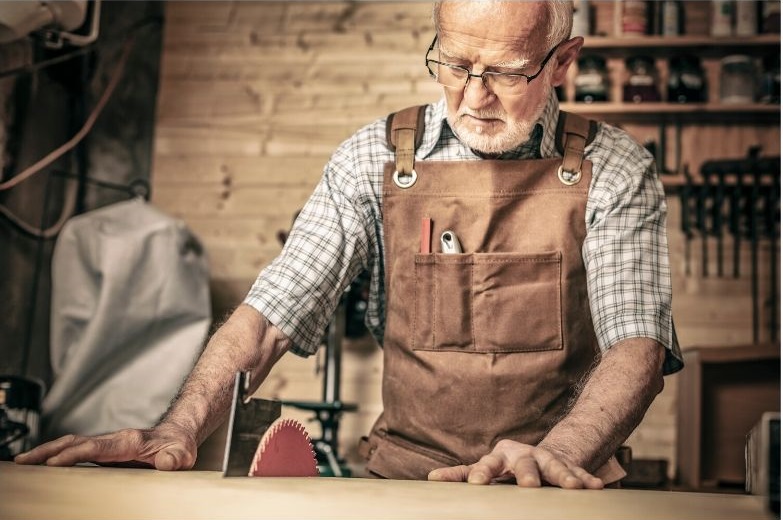 If you've found yourself less inspired by your favorite hobbies, it may be because you need a little variety. There are plenty of skills you've gained that can be translated into a new pastime. Take a look at these 3 popular hobbies and see if a little adaptation could become a new way to spend your leisure time! After all, it's never too late to teach an old dog new tricks!
Looking for interesting information about retirement? Learn more about solo aging today!
New Hobbies You'll Enjoy Based Off Your Old Favorites
Set Aside Sewing Needles to Feel Out "Felting"
Whether you're a practiced quilter or a seasoned seamstress, some projects are just more cumbersome these days. Whether you've lost the time, space, or desire to sew or just want to try something new- your talents can surely be harnessed in simple new ways.
If you enjoy working with textiles, felting is a fun way for you to tap into your creativity. Felting involves taking wool and using a small barbed needle to transform the fibers into a 3D object. By poking the wool with the barbed needle you can join fibers and begin sculpting anything from a floral piece to a small animal.
You'll likely find that you can enjoy felting projects because you're utilizing similar materials but likely taking up less space. Plus, you won't have to worry about dragging out tons of supplies to work on your project.
Worn Out on Woodworking? Why Not Try "Quilling"
A seasoned woodworker can take one look at a solid block of pine and draw out the most beautiful pieces of art from it. With patience, the right tools and a keen eye, there is boundless potential for what others may cast off as kindling. But if you've become weary of woodworking and want to continue taking simple materials and making them magnificent, paper quilling may be the perfect alternative.
Paper quilling is a simple art form dating back centuries that involves twirling small strips of colored paper into geometric shapes and arranging them on a surface such as canvas or paper with glue. You can adhere the twirled shapes in a pattern of your choosing or create objects or scenes with them. Large or small, intricate or simple- these projects can be show stopping.
Pack Up Your Puzzles and Try Paint by Number
Putting together jigsaw puzzles has more benefit to you than you may have know. This treasured hobby has been credited with improving memory, sharpening spatial reasoning and even boosting your IQ! While we wouldn't discourage you from continuing this hobby, you may find the need for a little variety.
Fitting a final piece into a jigsaw puzzle can feel extremely rewarding. So if you're looking for that same satisfaction paint by number could be the perfect transition. Like puzzles, paint by number offers the same enjoyment of taking a blank space and filling it with color to create a beautiful image. Today there is no shortage of options to choose from that will look more like fine art than you'd have expected.
More importantly than adopting a new pastime, paint by number is a creative art that has some amazing health benefits as well. Creating art has been shown to lower stress and improve focus.
Whether you try one or all of these projects, you're sure to discover the benefits of challenging yourself to try new things.
Confident Living is a continuing care at home membership program, focused on helping you remain active and independent as you age in your own home. We serve the greater Cincinnati area. For more information, contact us online or call (513) 719-3522. 
More Resources We Think You'll Enjoy!