Plan the  Future
for You and Your Spouse's
Long-Term Care
Planning for your future can be a daunting task. If you are over fifty, you are likely all too aware of your coming retirement. If you are over sixty, you might be aware of the likelihood you will at some point need long-term care. Fortunately, with a little bit of planning and preparation, you and your spouse can learn how to plan for the future.
Planning for the Future
In this section of the eBook, you will learn the five simple steps to planning for your future care. These steps include:
Confer with family and friends

Vet local communities

And more
Preparation for
Long-term Care
The most important aspect of planning for your future care is the preparation. In this section you will learn how to plan:
Financially

Emotionally

Physically

Psychologically
The Reality of
Caring for Your Spouse
Many Americans plan on having their spouse care for them, though this can come with several major drawbacks. These realities include:
Caregiver burnout

When it's time for help

And more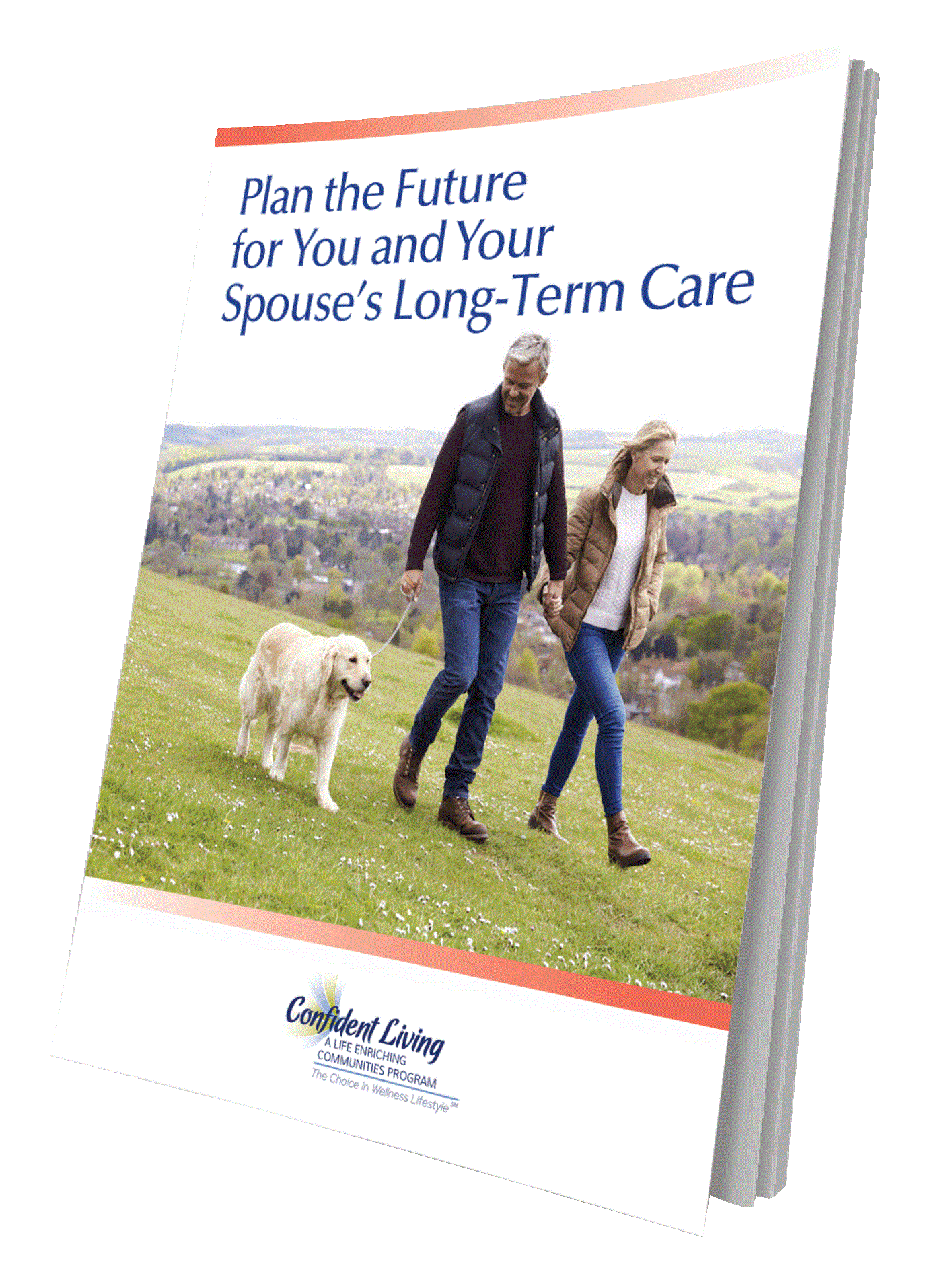 Download Now!