Day Trips in Cincinnati – No Packing Required
Do you need a quick getaway? There are a number of cities within about a 2 hour radius of Cincinnati that offer unique day trips and you can leave the suitcase at home.
North of Cincinnati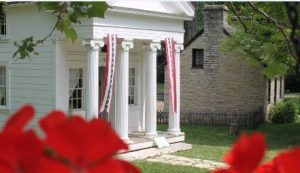 According to TripAdvisor, the number one place to visit in Dayton is the National Museum of the U.S. Airforce. Located at Wright-Patterson Air Force Base, this museum is the oldest and largest military aviation museum in the world.
Another place to check out is the Carillon Historical Park. Pack a lunch and eat outside in their picnic area after you walk around and discover the history of Dayton. They have walking trails and exhibits to explore.
South of Cincinnati
Try something new in Union, Kentucky by picking up a beginner orienteering course map. Navigate through nature using a map and compass to reach all 10 checkpoints. Or, pack a fishing pole and relax by the 7.5 acre lake. The state park museum was recently renovated with help from the Cincinnati Museum Center and is host to fossils, bones, and geology found in the area.
Their annual Salt Festival is in October and features crafts, food, and pioneer demonstrations. They have bluegrass and folk music performances running throughout the weekend. You can even hop on the shuttle to get to and from the visitor's center to the festival grounds.
East of Cincinnati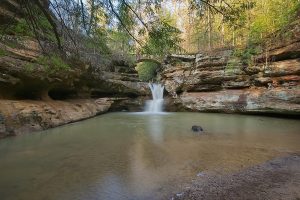 Set off with your hiking boots and water bottle to trek through natural beauty. Visit some of the most popular hiking destinations such as Old Man's Cave, Cedar Falls, or the Rock House cave. Take a drive through downtown and enjoy the small shops and antique stores.
On the drive, stop by the Hopewell Mounds which is a national historic park featuring the enclosures built by Native Americans almost 2,000 years ago. They offer a 19 minute educational film about the site and have a museum full of artifacts, both are free to the public.
For a full list of day trips in Hocking Hills, click here.
West of Cincinnati
The Indianapolis Zoo has more than 1 million annual visits a year. It is a beautiful place to visit and roam around their 64 acre land with about 250 species of both animals and plants.
Do you enjoy spending time out on the golf course? While in Indianapolis, check out the Brickyard Crossing Course by Pete Dye and play 4 holes inside the Indianapolis Motor Speedway!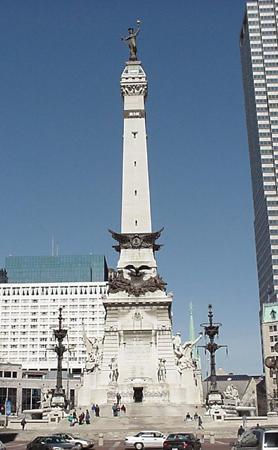 Another site to see is the Soldiers & Sailors Monument located in the center of downtown. There is an observation level 330 stairs up (or an elevator ride) for $1 with a great view of the city. During your time downtown, explore the Indianapolis food scene with one of their top 25 local restaurants.
Travelling to a new city can help activate your brain and keep you engaged with a new environment. Whether the place has an urban or rural setting, exploring the sites will help keep you active and fit.
Confident Living is a continuing care at home program focused on supporting you to remain active and independent as you age at home. We serve the greater Cincinnati area. For more information, contact us online or call (513) 719-3522.