If you want to stay in your home as long as possible, you aren't alone. Over 90% of seniors report they would prefer to live their later years in their current home instead of moving to an assisted living facility. 
Fortunately, Confident Living is a program that can help you age in place at your home. That is because Confident Living is a Continuing Care at Home Program (CCAH), sometimes referred to as a Continuing Care Retirement Community without Walls. Confident Living provides services, support, and care to you in the comfort of your own home so you can age well on your terms.
One of these support resources is this FREE eBook! With this eBook, you can learn a variety of tips to successfully age in your home. This resource covers topics such as:
What is Continuing Care at Home?
Learn the important aspects of a CCAH program which include:
What

"aging in place" means

Data about

aging in place
Aging in Place: The Components of Continuing Care at Home Programs
Learn about the components of a CCAH, which include but are not limited to:
Care Coordination

Wellness resources

Financial planning
And so much more. 
If you are looking to age in place, you have found the perfect resource that can help you reach your goal! Download this free eBook and decide if a CCAH is right for you.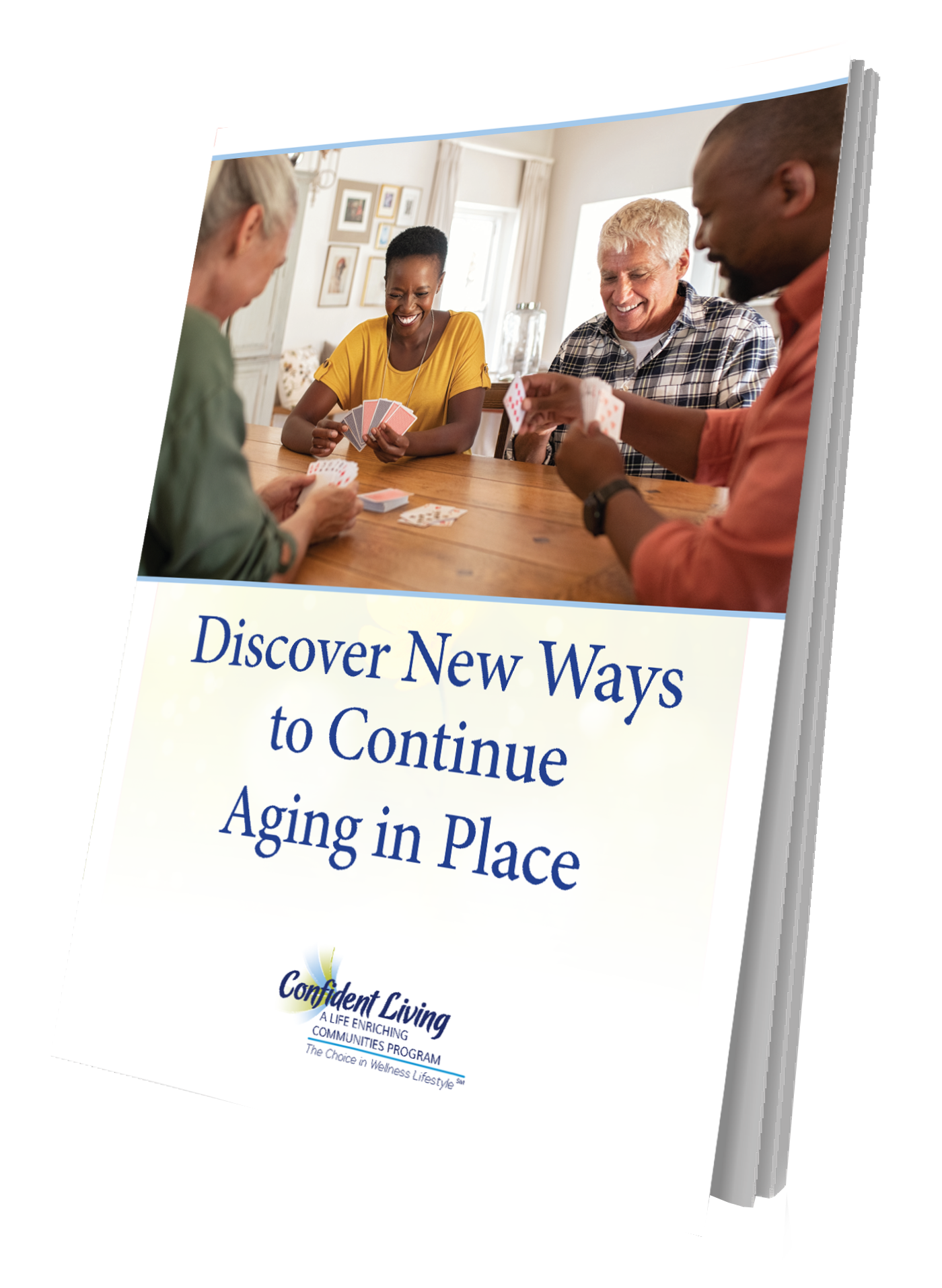 DOWNLOAD MY FREE GUIDE