10 Super Herbs & Their Health Benefits
Super herbs have been know for centuries to have health benefits and incorporating them into your diet is easy. Many are already in your kitchen spice cabinet. If not you can find them at the grocery store or your local farmer's market.
Here's a list of super herbs as well as their health value.
10 Super Herbs for Healing
1. Basil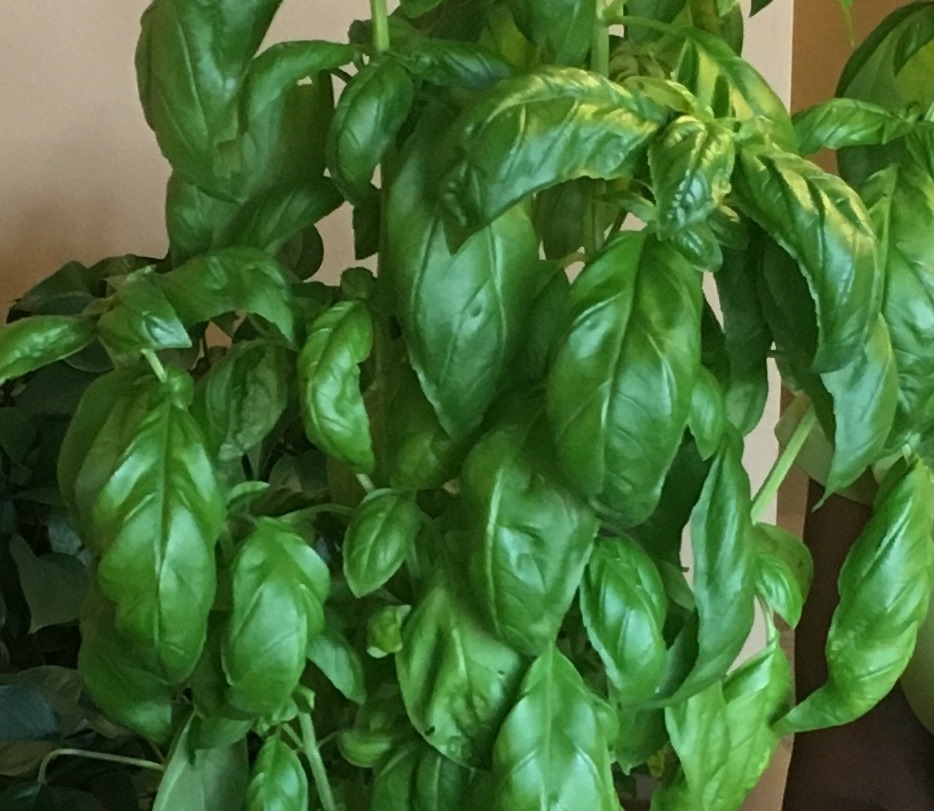 Basil is related to peppermint. Which is why the plants look so similar. There are more than 60 varieties. They vary from sweet to lemon flavored. If possible, select fresh over dried basil. The difference is amazing!
Health Benefits of Basil:
Excellent at fighting skin blemishes on your skin.
A good source of magnesium, which promotes cardiovascular health.
Has an antimicrobial property to fight off viruses and infections.
A good source of calcium, folate and also omega-3 fatty acids.
Helps alkalize the body restoring the body's proper pH level.
Holy Basil is an excellent detoxifying agent.
A natural insect repellent.
How to use basil: top your pizza with fresh or dried basil. You can also add it to ice cream and sauces.
2. Bay Leaves
This herb is sharp and bitter flavored and often used in Indian and Napalese dishes. Many people use them whole and take them out when the meal is finished.
Health Benefits of Bay Leaves:
Treats sinusitis because it reduces inflammation and fluid buildup in the sinuses.
Works to support the immune system.
How to use bay leaves: add dried leaves to soups and stews. Infuse in olive oil.
3. Cinnamon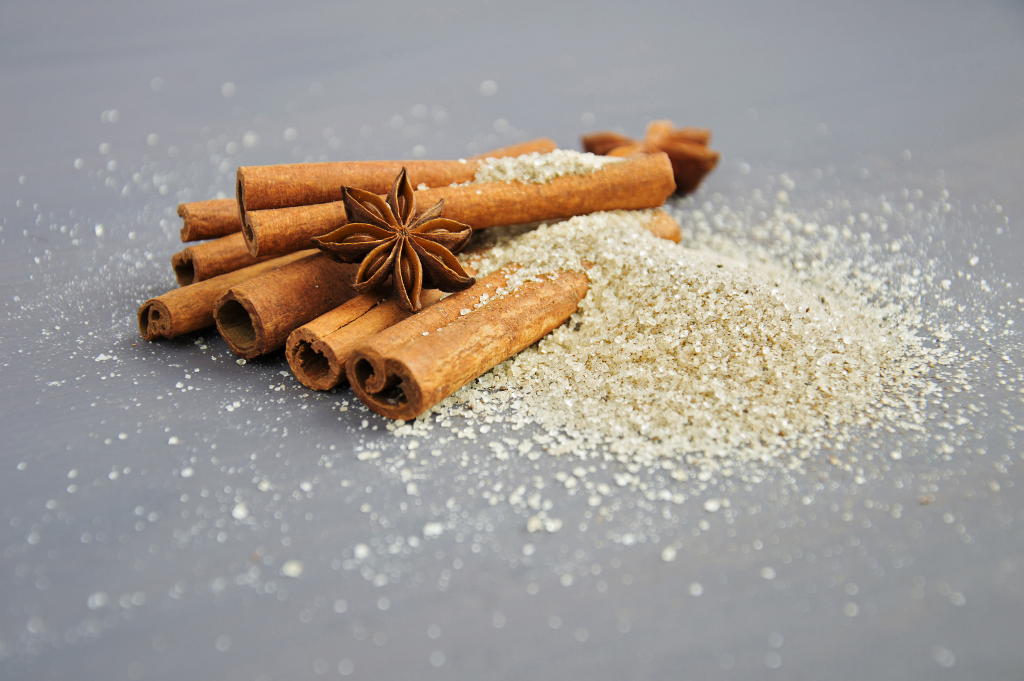 Hands down one of the most popular super herbs due to the smell and taste of it. Elevate your mood by opening a jar and taking a whiff.
Health Benefits of Cinnamon:
Can be used to help control blood sugar levels.
May help lower bad cholesterol levels in people with type 2 diabetes.
Assists to help control diarrhea and indigestion.
How to use cinnamon: add to beverages, sauces, casseroles, scents and potpourris. Typically found in baked goods.
4. Coriander
An herb that most people only have because a recipe called for its use. Coriander is actually cilantro. The stalk and leaves of the plant are cilantro. While the seeds are coriander. So we actually use coriander/cilantro more often than we think.
Health Benefits of Coriander:
Shown to reduce blood pressure in people with hypertension.
Citronelo, an oil in coriander, acts as an antiseptic for treating mouth ulcers.
Used in many natural toothpastes.
Contains a high iron content, therefore it makes it effective for people with anemia.
How to use coriander: the ground herb is delicious in chili, soup and curries. Use fresh cilantro in salsas and on top of Mexican cuisine. It's also available as an essential oil to add to topical applications or to toothpaste.
5. Dandelion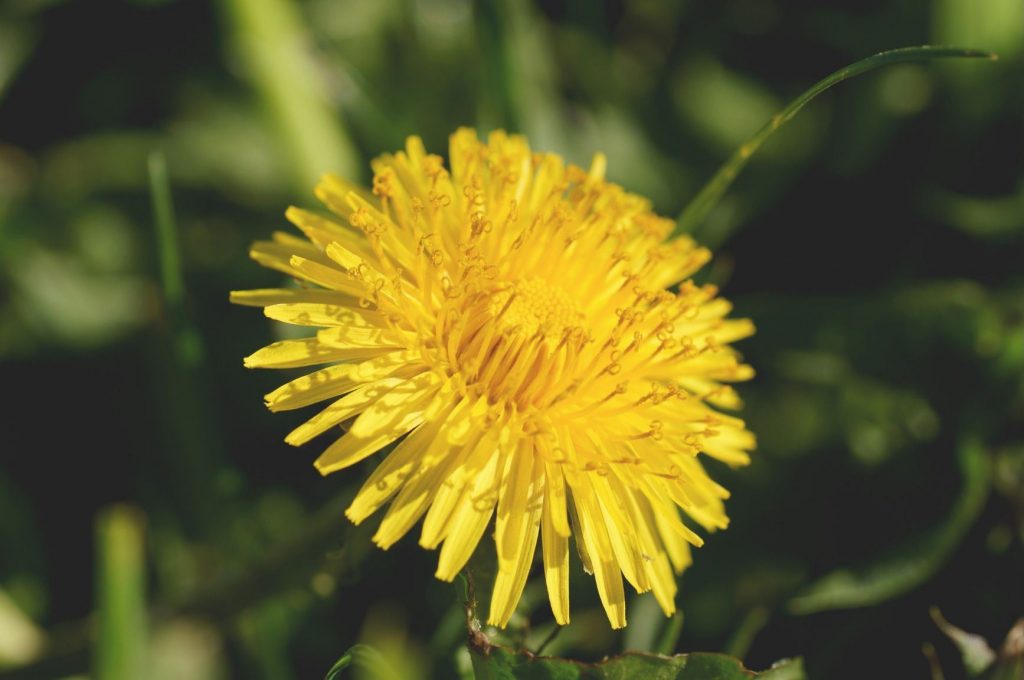 This super herb is given a hard time. That's because people spend their time and money trying to rid it from their yards. Most of us don't realize the superpower of this plant. For instance it's packed with nutrients, grows everywhere, and the best part is it's free!
Health Benefits of Dandelion:
Assists digestion by aiding the production of beneficial bacteria in the intestines and stimulating the appetite.
Helps with liver disorders by detoxifying the organ. In addition it increases bile release and helps with electrolyte balance.
Acts as an antioxidant, helps to regulate blood sugar and insulin levels by controlling lipid levels.
How to use dandelion: both the leaves and root are edible. The leaves are good in both soup and salad. Roasted dandelion root is often a substitute for coffee.
6. Garlic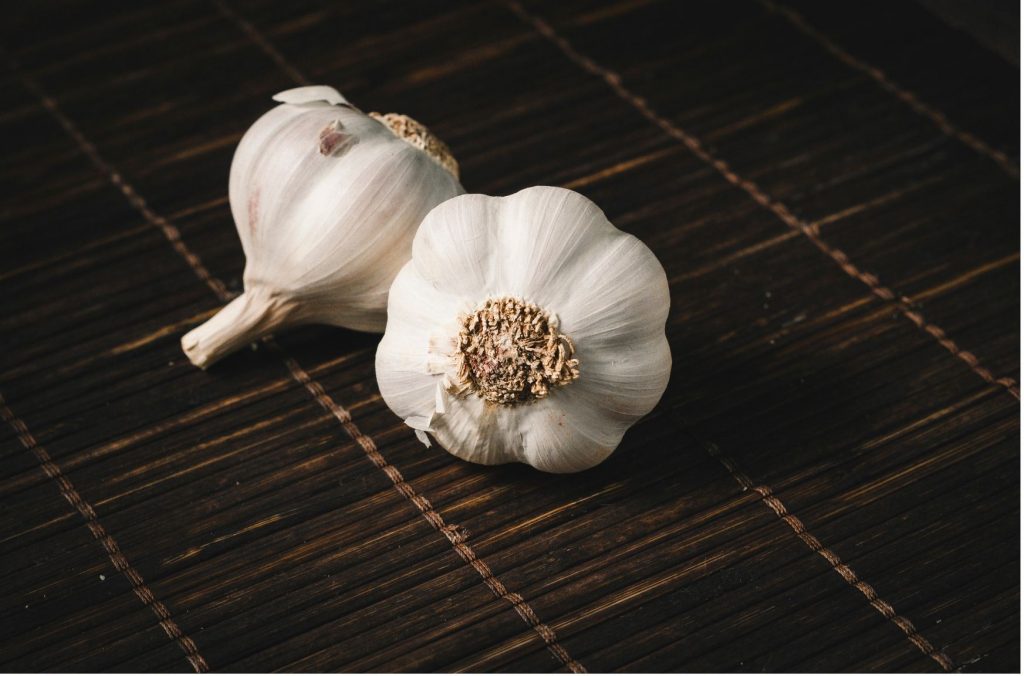 One of the most popular super herbs we keep in our kitchens because it's excellent in almost any dish.
Health Benefits of Garlic:
Contains allicin, which helps provide the herb with cancer fighting benefits.
Has the ability to slow different diseases and fight the common cold.
Possesses properties that support the body's natural ability to combat cognitive diseases such as dementia.
How to use garlic: to get the most medicinal benefits it should be eaten raw or cooked. When you cook with it, allow 10 minutes after you've crushed or minced it to maximize the health benefits. Lastly, using fresh garlic is always best.
7. Ginger
Mildly spicy herb commonly used in Asian and Indian dishes. In addition it can be found in many baked goods.
Health Benefits of Ginger:
Improves gastrointestinal health by stimulating saliva production. It also decreases bloating and promotes digestion in our intestinal tract therefore helping our bodies to absorb more nutrients.
Alleviates nausea from motion sickness and has been used as a remedy for nausea during cancer treatments.
Super antioxidant and anti-inflammatory agent.
How to use ginger: add to any of your favorite dishes, for example use it dried, freshly chopped or grated. Some people chew it, juice it and use it in tea.
8. Oregano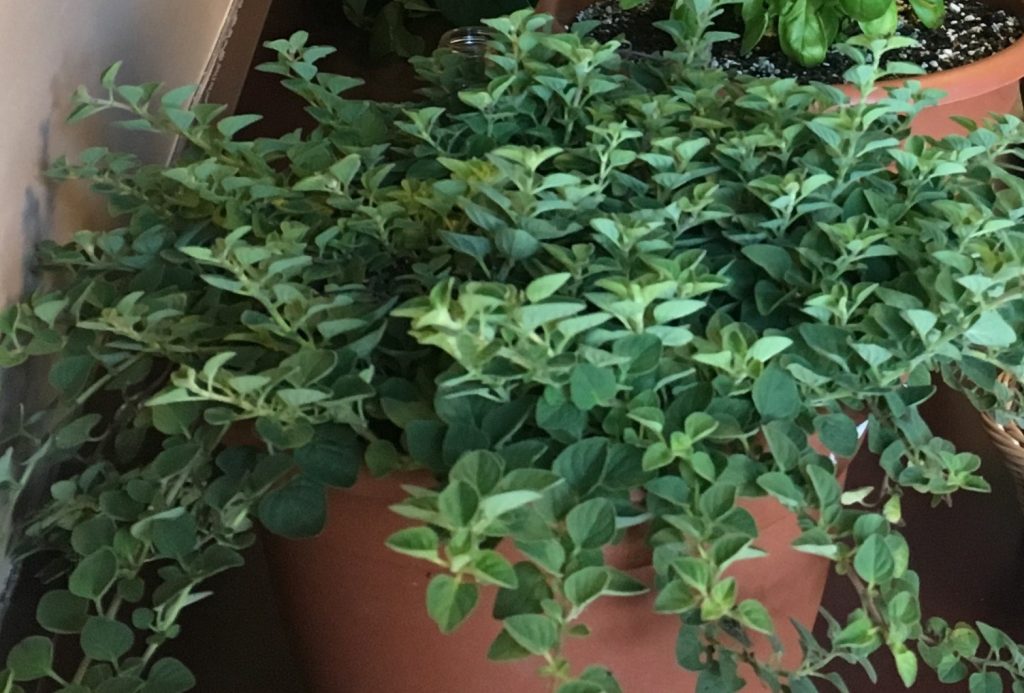 An absolute essential in your household. Especially oregano oil. Usually found in Italian dishes, but is good in many other dishes as well. Use as a natural air freshener for example by crushing the fresh leaves to release the strong scent.
Health Benefits of Oregano:
A natural antibiotic.
Helps treat gingivitis.
Boasts excellent anti fungal properties therefore is used for ringworm, yeast infections and athlete's foot.
Has been used to treat sinus infections, allergies and bronchitis.
How to use oregano: add it dried, or fresh to your favorite salads, marinades, sauces and stews, even as a tea. Can be used as a topical treatment when the oil is diluted in water.
9. Sage
A very aromatic herb, whose smell enhances when you rub the leaves and release the oil inside the leaves. It's often used in aromatherapy.
Health Benefits of Sage:
Boasts a superior level of vitamin K therefore it's crucial for developing bone density.
Because it improves brain function it can be an effective brain booster.
Great for skin conditions such as eczema and psoriasis.
Contains numerous antioxidant compounds.
How to use sage: for skin conditions, make a tincture or infuse the leaves in an oil such as olive oil, apricot or sunflower oil. Use dried or fresh in stews and soups.
10. Turmeric
A root or rhizome just as ginger is, but it boasts a beautiful orange-yellow colored flesh which is used as food coloring and for dyeing fabrics. Curcumin is the active ingredient in turmeric that provides most of its medicinal properties.
Health Benefits of Turmeric:
Natural pain killer and excellent anti-inflammatory. Often used to help with conditions such as arthritis.
Anticoagulant to help thin the blood.
Stabilizes moods and used as a mild anti-depressant.
A natural treatment for lowering blood sugar and reversing insulin resistance.
How to use turmeric: fresh (chopped or grated), dried and can easily be added to smoothies or most recipes due to its mild flavor.
This information is not to be considered medical advice. It's recommended that you consult with your physician before making any changes to your diet or medical treatment plan.
Blog author Minyette Burke is a Wellness Specialist who works at The Connection, a fitness center offering a variety of classes and equipment specifically designed for those aged 50+. The Aquatic Center includes a 75-foot heated pool, aquatic bikes, and a whirlpool. The Connection is located in College Hill, Ohio and membership is open to the community. For more information call 513-853-2000.
Confident Living is a continuing care at home membership program, focused on helping you remain active and independent as you age in your own home. We serve the greater Cincinnati area. For more information, contact us online or call (513) 719-3522.